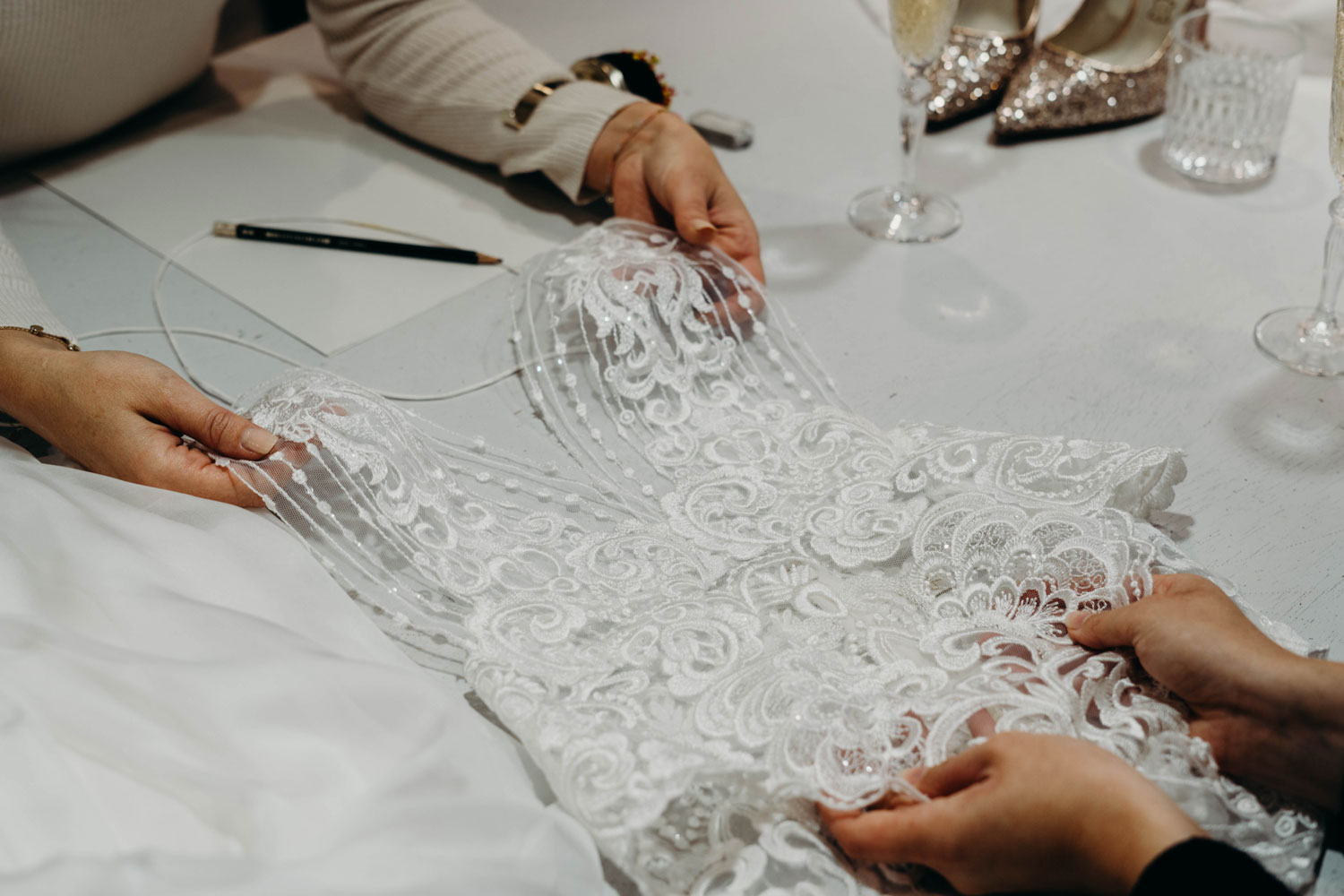 For our first meeting in the studio, we take two hours to talk about your ideas and work out a concrete first draft. If you like, bring inspiring photos or a good friend with you.
Für unser erstes Gespräch im Atelier nehmen wir uns zwei Stunden Zeit, sprechen über deine Vorstellungen und erarbeiten einen konkreten ersten Entwurf. Wenn du magst, bringe gern inspirierende Fotos oder eine gute Freundin mit.
You can try on different dresses in a private atmosphere. Together, we will find the cuts, materials and accessories that will make you look your best.
In privater Atmosphäre kannst du verschiedene Kleider anprobieren. Gemeinsam tasten wir uns an die Schnitte, Materialien und Accessoires heran, die dich am schönsten in Szene setzen.
It's best to wear nude underwear for the fitting. Bridal shoes in almost all sizes and veils are available for you in the studio.
Am besten trägst du zur Anprobe nudefarbene Unterwäsche. Brautschuhe in fast allen Größen sowie Schleier liegen im Atelier für dich bereit.
Please note that the two-hour initial consultation is charged at € 150. If you decide to work with me, the amount will be charged against your dress.
Bitte beachte, dass die zweistündige Erstberatung mit 150 € berechnet wird. Entscheidest du dich für unsere Zusammenarbeit, wird der Betrag mit deinem Kleid verrechnet.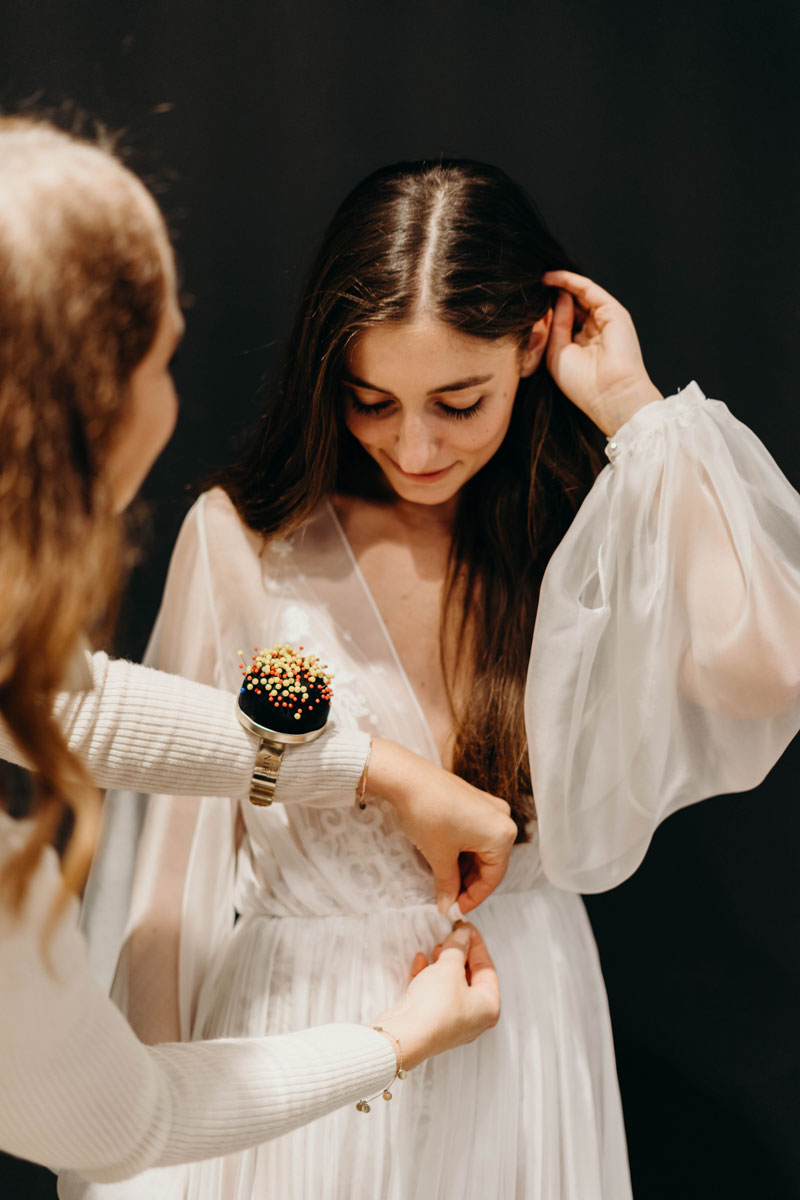 From the first draft to completion, your dress will take upwards of six months. Normally you will have three fittings during this time. You don't live in Berlin? No problem: we can also work with fewer fittings.
Vom ersten Entwurf bis zur Fertigstellung benötigt dein Kleid ab sechs Monate. Normalerweise kommst du in dieser Zeit zu drei Anproben. Du wohnst nicht in Berlin? Kein Problem: Wir können auch mit weniger Anproben arbeiten.
Mein Ziel ist es, dass du dich in deinem Kleid wirklich liebst. Dafür verwandelt sich deine Wunschvorstellung unter meiner professionellen Kreativleitung in Realität.
Mein Versprechen an dich: Wir arbeiten so lange an deinem Kleid, bis du glücklich bist!